The pro team you've been looking for.
Built by production leaders.
Informed by experience.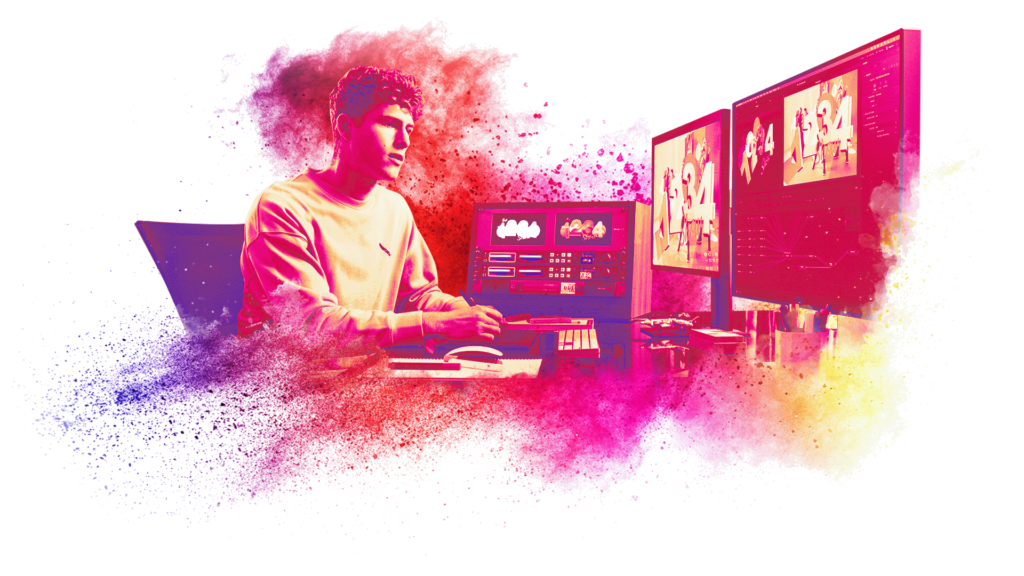 Lets's Make Something
Great Together.
Video content that captivates. Corporate events that feel like premieres. Employee touchpoints that bridge great distances and build relationships. And best of all, we make it easy.
Founded in 2015, Vidionix was built around the concept of making your content better, and your life easier. Our directors, producers, and artists have the skills to bring your content to life in a whole new way.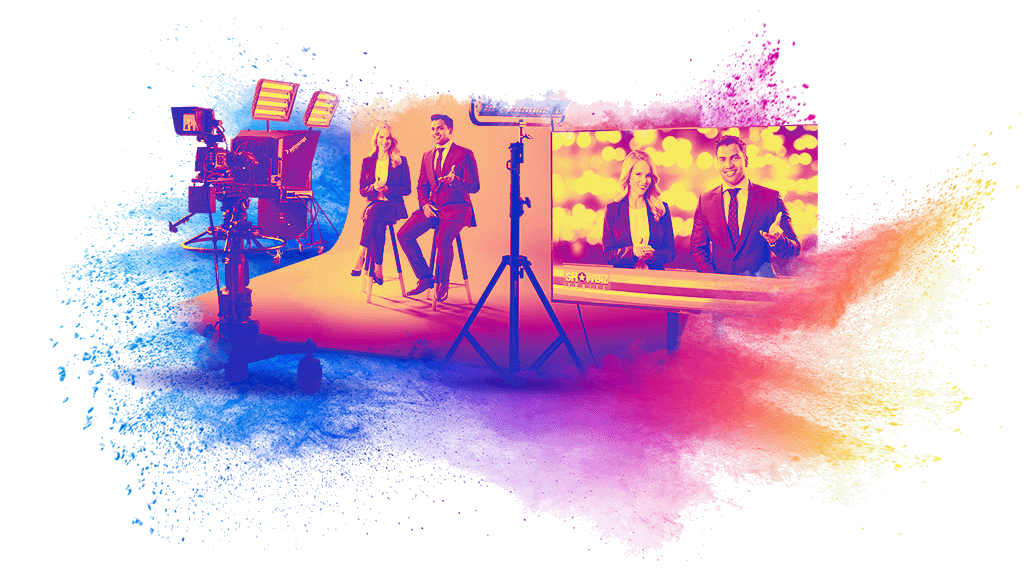 Meet the pros that make it happen.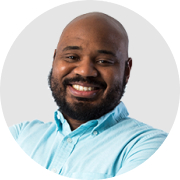 Dominick Fitzgerald
CEO
Dom spent six years with University of Louisville Athletics as Game Producer & Director for Football and Men's Basketball. He also worked with the university five years prior as part of Nelligan Sports Marketing (now Learfield). He has extensive live production experience, digital content creation, and client success management.
He is a 2007 graduate of the University of Louisville with a BA in Sports Administration. A fan of all sports, but following all things Louisville Cardinals is what Dom enjoys most. You can also routinely spot him near the studio vinyl collection – keeping the jams going all day.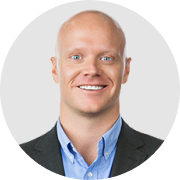 Tommy Nolan
CRO, Founder & Managing Partner
An AM radio disc jockey at age twelve. Filming stock car races and selling the VHS cassettes to race fans at age thirteen. Shooting sports photography for the local paper at age fourteen. To this day, Tommy credits those early years that helped shape his career.
He spent six-years in New York City developing his first brand and working with such clients as L'Oreal, Lancome, Visa, Duke University, Proctor & Gamble, WebMD, Estee Lauder, NFL, Bone Marrow Foundation, Allure, Glamour, and more.
Now that Tommy calls Louisville home again, he enjoys cheering on the Louisville Cardinals, snowboarding, tennis, golf, and traveling. He also proudly serves on the University of Louisville Alumni Board of Directors.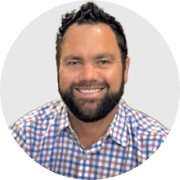 Ben Lawrence
Managing Partner
After stints in Chicago and Los Angeles, Ben moved back to his hometown in Louisville, KY and became a Managing Partner at Louisville Geek, a position he still holds for the regions fastest growing IT support firm. In 2022, Ben joined Vidionix as a managing partner and will play a vital role with growth and expansion opportunities.
"Having worked with Vidionix on previous projects, I've witnessed their talent and dedication firsthand. I've always had a passion for video production, so this opportunity was a perfect fit. I couldn't be more excited about the future of Vidionix," says Lawrence.
Ben graduated from the University of Kentucky, but wears the red and black of the University of Louisville and can be seen cheering loudly at sporting events. He is married (Meredith) and has 3 children.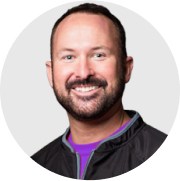 Jim Haddaway
Managing Partner
A serial entrepreneur since age 6, Jim's first business was an Omelet stand called OmHad's. Since then and many eggs later, Jim has went on to found a variety of companies including a web development and web hosting company, an online retailer, a computer sales and service firm, and an internet marketing and advertising agency. In 2012, Jim co-founded Athletx Sports Group, which currently represents over 600 youth baseball and softball events across the nation.
"Vidionix played a key role in the growth of Athletx through their best-in-class promotional videos, consulting, and on-site execution. When approached with the opportunity to partner with such a dynamic company, I knew from first-hand experience, it was a no-brainer! I'm excited to be a part of the amazing team we've assembled!", says Haddaway.
Jim is active in his current role at Athletx while concurrently working with the Vidionix team to expand into new markets and opportunities.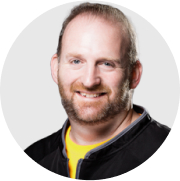 John Ruby
Managing Partner
In a former life, John played guitar, drums, and sang in a band for 10 years touring the country supporting four albums and opening for some very cool acts along the way (Collective Soul, Guster, Sister Hazel, Smash Mouth). Since then, he went on to co-found the Athletx Sports Group, a youth baseball and softball event company that hosts over 600 events across the country. In 2022, he joined Vidionix as a managing partner.
"Vidionix has a long history of creating incredible video content and producing virtual and hybrid meetings for some of the biggest brands. These areas of focus are only going to grow and I'm excited to be part of it!"
In his spare time, John can be found skiing the slopes out west or planning his next fantasy football move. John has two children, Austin and Brooke.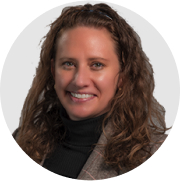 Jill Becker
Executive Producer
Jill began her career as both a Jumbotron Camera Operator for the New England Patriots and as Editor for Fidelity Investments in Boston, MA. She relocated to Los Angeles, CA where she worked on feature films for 16 years including two Lindsay Lohan films, scripted and unscripted television series such as "Just For Kicks" and "The Contender" and 500+ live streamed events. Her producing experience transitioned into the advertising world where she produced campaigns for such clients as Casper, eHealth, Merlin, Proper Cloth, SoClean, Sono Bello, Soothe and Varidesk for Havas Edge. That led to a relocation to Louisville, KY where she worked at Scoppechio for the past year and a half prior to joining Vidionix.
Jill has garnished such accolades as the Cannes Lions Award, multiple Telly Awards and a Shorty Award. She also collects dogs with her husband and is currently rolling deep with three.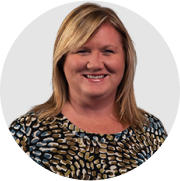 Amy Morgan
Account Executive
Amy is coming to us from her role as Regional Marketing Director for Academy Sports + Outdoors, managing partnerships and community relationships/events for 15+ locations throughout a 3 state region. Prior to Academy Sports, Amy spent 20 years within University of Louisville Athletics with her last role as Assistant Athletic Director of Marketing, overseeing all aspects of the marketing department. One of her various roles during her tenure was overseeing game production, bringing more live events experience to the Vidionix team. Eight of her years were spent as the Director of Marketing for Nelligan Sports (now Learfield) where she managed all partnerships from client communication to in-game implementation. This is the role she will play for us, in managing our live event projects and client communication to make sure all details are thought out and no stone is left unturned!
Amy's other title includes that of Soccer Mom to her son Brady who plays soccer year round but somehow finds time to play whatever other sport is in season. She and her husband John like to spend time outdoors. When the soccer schedule sends them on the road they like to find time to enjoy the local flare to whatever city they are in. Amy loves all music but admittedly has had a long standing obsession with Prince since the 7th grade. Originally from Danville, Kentucky she holds undergraduate and graduate degrees from the University of Kentucky.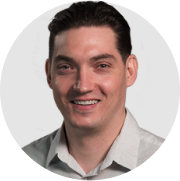 Ken Koller
Senior Editor
Ken is an experienced video editor, animator, and filmmaker with over a decade of production and post-production experience working with the likes of Anderson.Paak, Patrick Stump, Lupe Fiasco, Big Sean, The Alchemist, The Cool Kids, Asher Roth, Buddy, Playboy, Nike, Hennessy, and Red Bull collaborating on projects of all sizes.
Growing up on a horse farm in rural Kentucky, during his early years, he took photos with a flip flash camera, and played on the family TRS-80 home computer. Ken ran with his passion for arts and technology graduating from DePaul University with a degree in Digital Cinema.
Ken is continually experimenting and tinkering with new and exciting creative tools, and recently is developing for virtual reality, creating daily 3D renders, and exploring the crypto art world.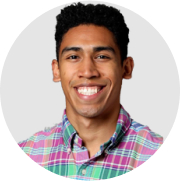 Bruce Dougherty
Producer
With multiple years working in the collegiate and professional sport industry, Bruce Dougherty is no stranger to the live event and production world. From coordinating military flyovers at NFL stadiums to making sure every fan at the KFC Yum Center is out of their seat, he has helped produce events on some of the highest stages of entertainment.
Bruce is a graduate of the University of Missouri with a Bachelors in Sport Management, and the University of Louisville with a Masters in Sport Administration. A native of Kansas City, he is an avid Chiefs fan with a mural of Patrick Mahomes in his house. As a self-proclaimed "hip-hop connoisseur" you can catch Bruce listening to Kendrick Lamar, OutKast and Anderson.Paak during his free time, while occasionally rapping under his own rap moniker, "Brucey-D".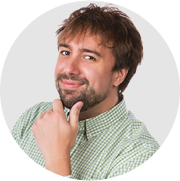 Brennan Clark
Cinematographer/Camera Operator
Cinematographer, editor, master of the image. The DaVinci of our team. You can generally find Brennan discussing how to squeeze out the most resolution and dynamic range for every project. Always using his imaginative and thoughtful approach to every shot.
Over the years, he has worked for such clients like Papa John's, Aquafresh, Habitat for Humanity, Supplies over Seas, and more. And, has competed in three 48-Hour film festivals, winning each time.
In his spare time, Brennan enjoys watching South Park, listening to Primus, and working on his next feature film project.