Big Event?
Stressed?
We got you.
Virtual & Hybrid events are complex. We're here to make it easy for you.
We turn the complicated
into incredibly easy.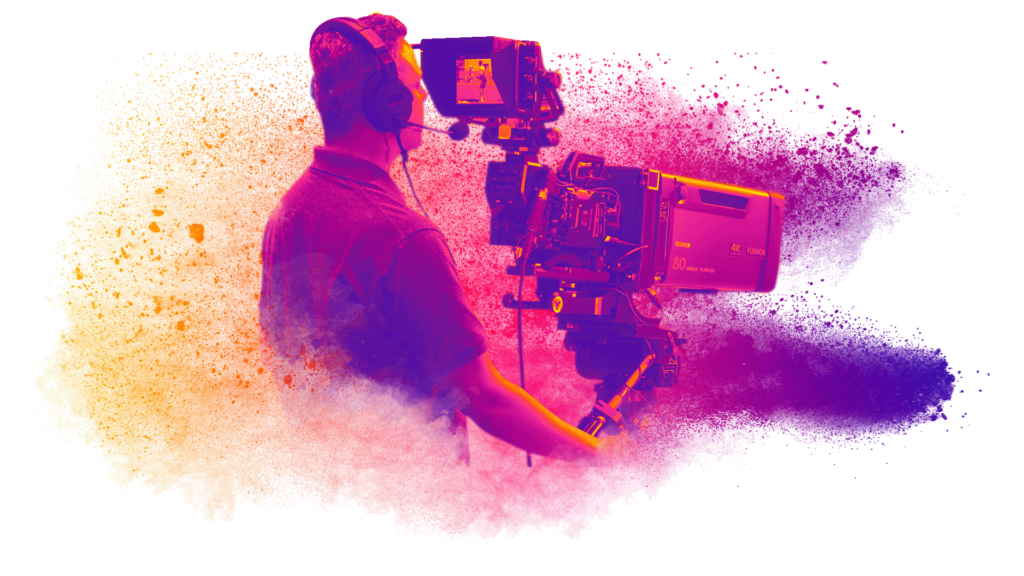 Producing events can be overwhelming. Vidionix makes it easy by handling all the technical and practical details for you.
Our dedicated team of producers and directors will work with you from beginning to end. Ensuring your event meets your goals, runs smoothly, and looks professional.
We untangle the technical rope.
As a meeting professional, you have enough on your plate. There's no time to worry about cameras, lights, remote presenters, graphics, and everything in between. Leave the technical details to us.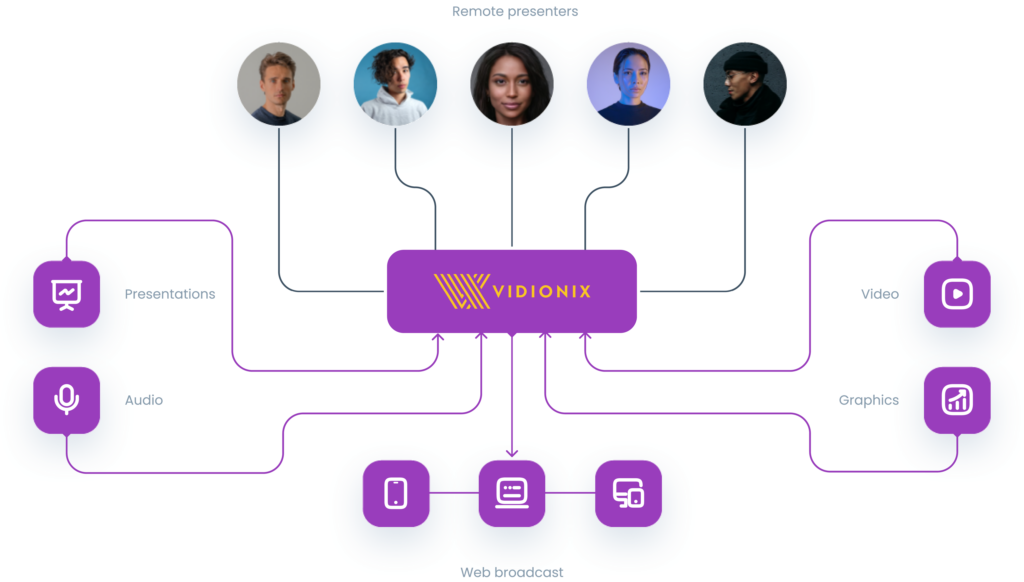 Finally, a platform that does
everything you need.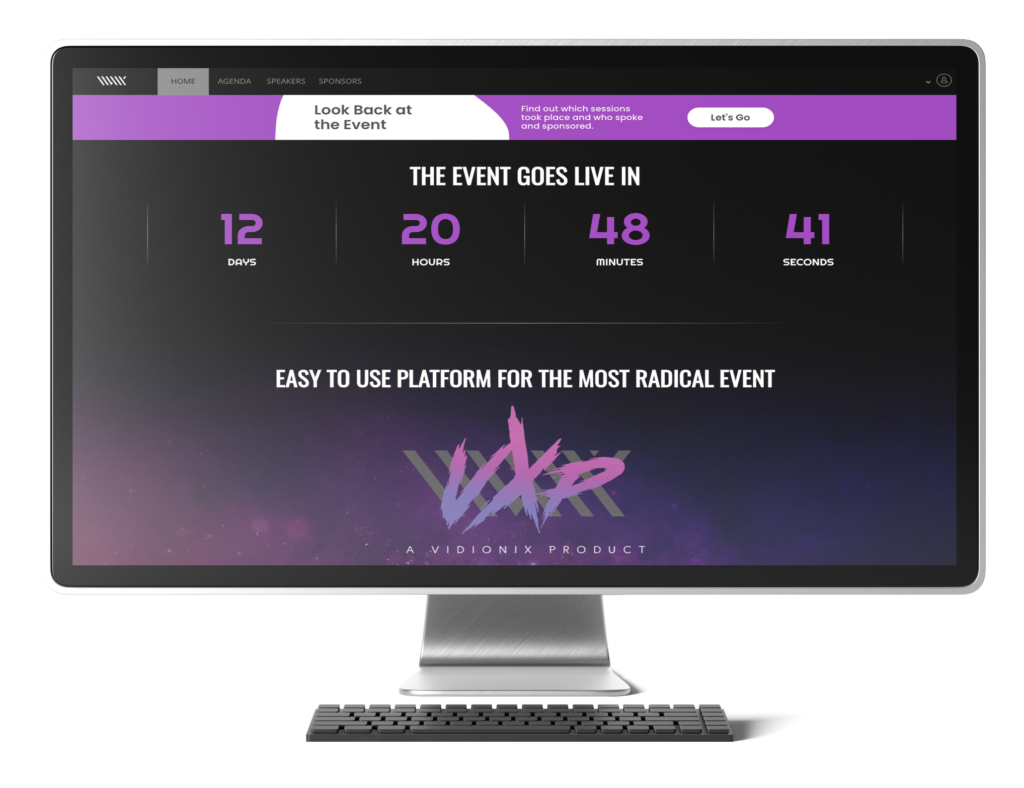 INTRODUCING VXP
THE VIDIONIX EVENT PLATFORM
A platform that does it all. A custom branded website, with registration, unlimited users, live streaming, simple to use interface, with analytics, reporting and more. So whether your event is hybrid, in-person, or virtual, VXP empowers you with a powerful suite of capabilities to create, manage, and produce exceptional event experiences.
What's Included:
Custom Website & Branding
---
Event Registration
---
Unlimited Users
---
Multi-Track Agendas
---
Session Breakouts
---
Email Blasts
---
Q&A, Chat, Polling
---
HD Video Streaming
---
Password Protection
---
Fiber Network Backbone
---
Dedicated Support
---
Embeddable Player
---
Analytics & Reporting
---
Enterprise-Level Security
---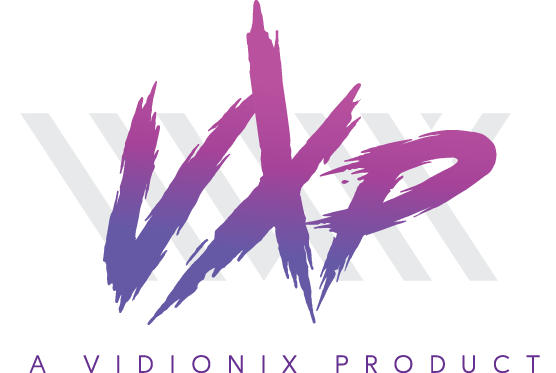 Advanced Studio
and Broadcast Control
Our state-of-the-art facility has hosted a variety of live virtual and hybrid events for some the biggest brands and organizations. A 30'x40′ center isolated studio is equipped with a full lighting grid, LED wall, green screen, background fabrics, hard scenics, and more. Two broadcast control rooms flank the studio built specifically for enterprise-level virtual and hybrid productions.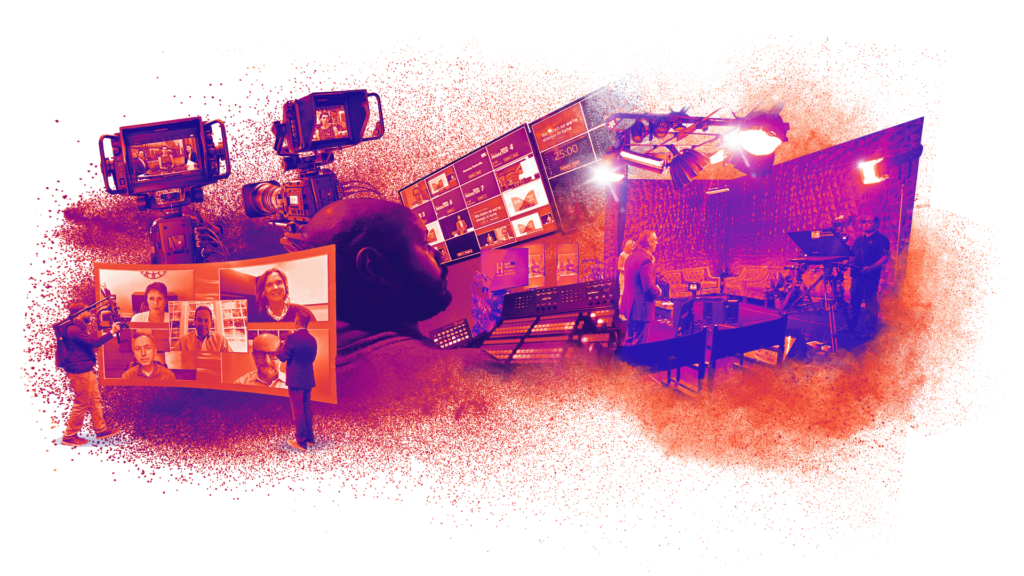 Studio Specs:
HD/4K Broadcast Enabled
---
Fiber Network Backbone
---
LiveU Equipped
---
Multiple Set Configurations
---
Intelligent Lighting
---
Unity Comm System
---
Remote Presenter Ready
---
Robust Live Streaming
---
Dante Equipped Audio
---
FAQs